Do not miss the famous snacks and street food in Vietnam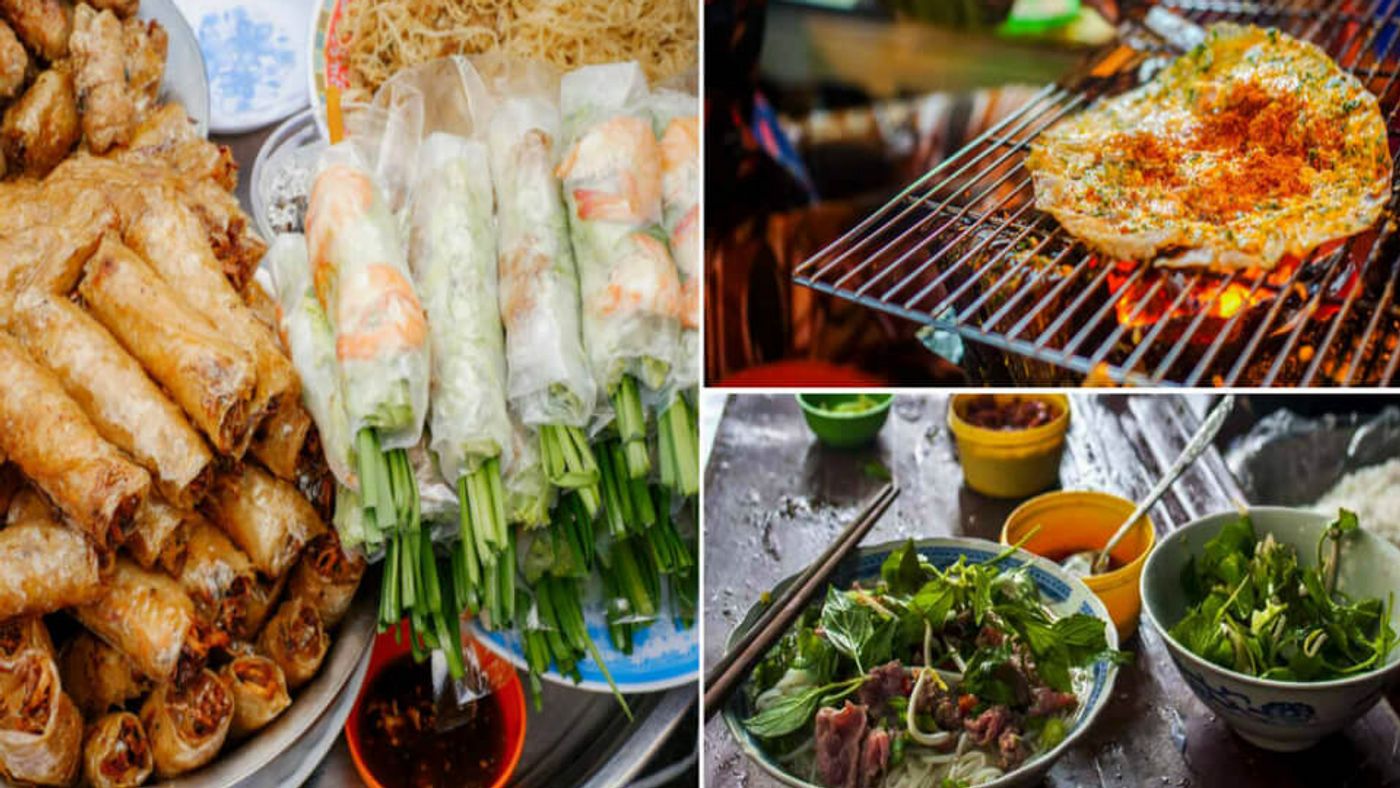 From the south's frenetic Ho Chi Minh City to the urban maze of Ha Noi in the north, the streets of Vietnam are paved with snacks. Ordered from vendors across Vietnam, this street food odyssey reveals the breadth of the country's culinary ingenuity.

Let's find them and then fill in your stomach with those wonderful dishes!




Banh Tieu (Vietnamese Donuts)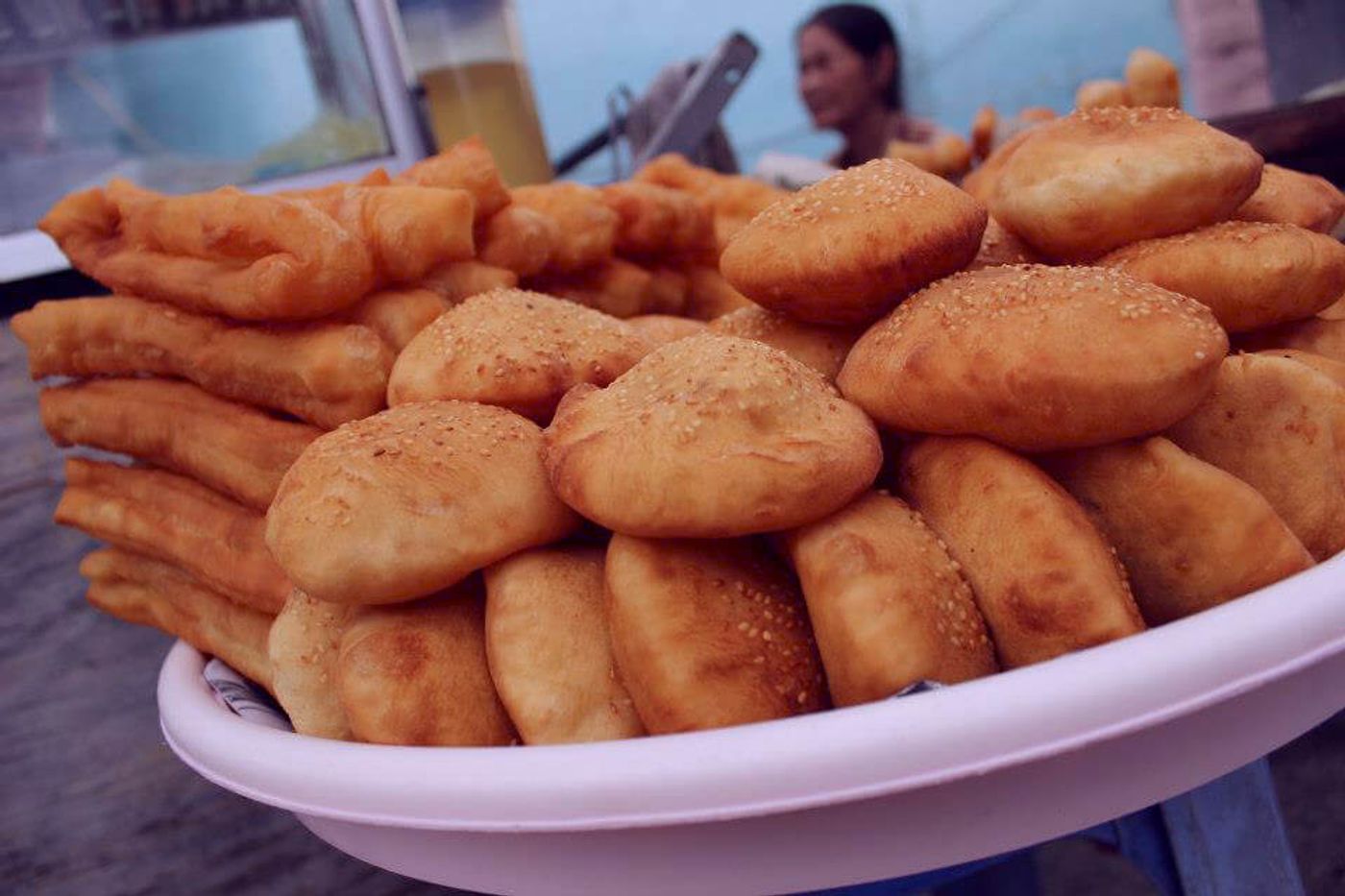 Looking alike to donuts in western countries but the taste is totally different. It is said that the Banh Tieu originated from China. It is fried with oil in a big pan for around 40 minutes.
Banh Tieu is time-consuming due to many steps in processing them. It costs over 2 hours. When you order the Banh Tieu, the sellers fry them quickly again to keep those always hot. That is a breakfast of many Vietnamese locals.
Banh Trang Nuong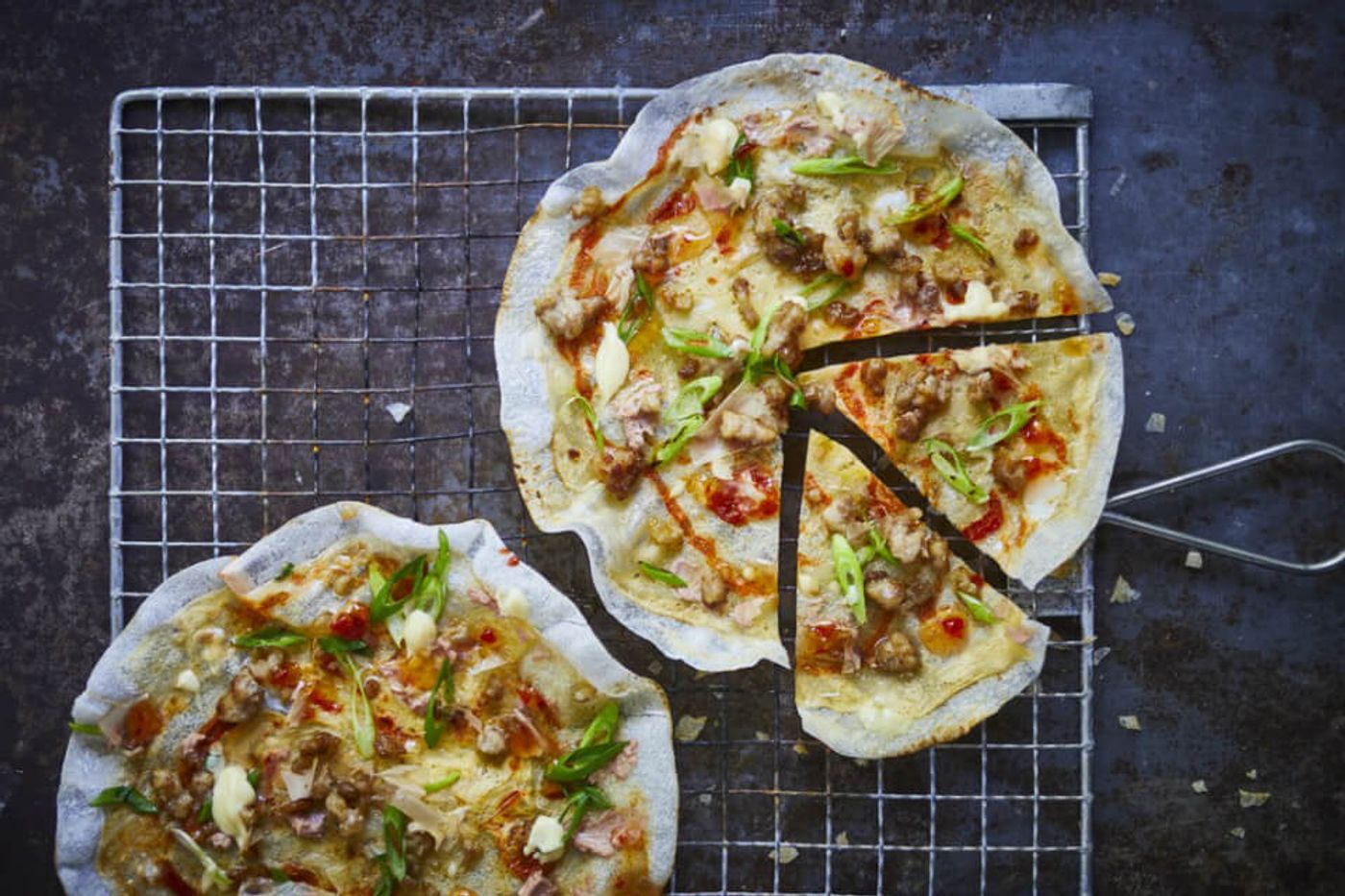 Demonstrating the myriad of culinary ideas that have been applied to the humble rice grain, Banh Trang Nuong is the result of grilling rice paper, creating something akin to an incredibly crisp pancake. A convenient snack for a street market stroll, expect to find a fried filling of spring onions, minced pork, dried shrimps and shallots, liberally squirted with sweet soy sauce and sriracha.
Suong Sam (Tiliacora Triandra Jelly)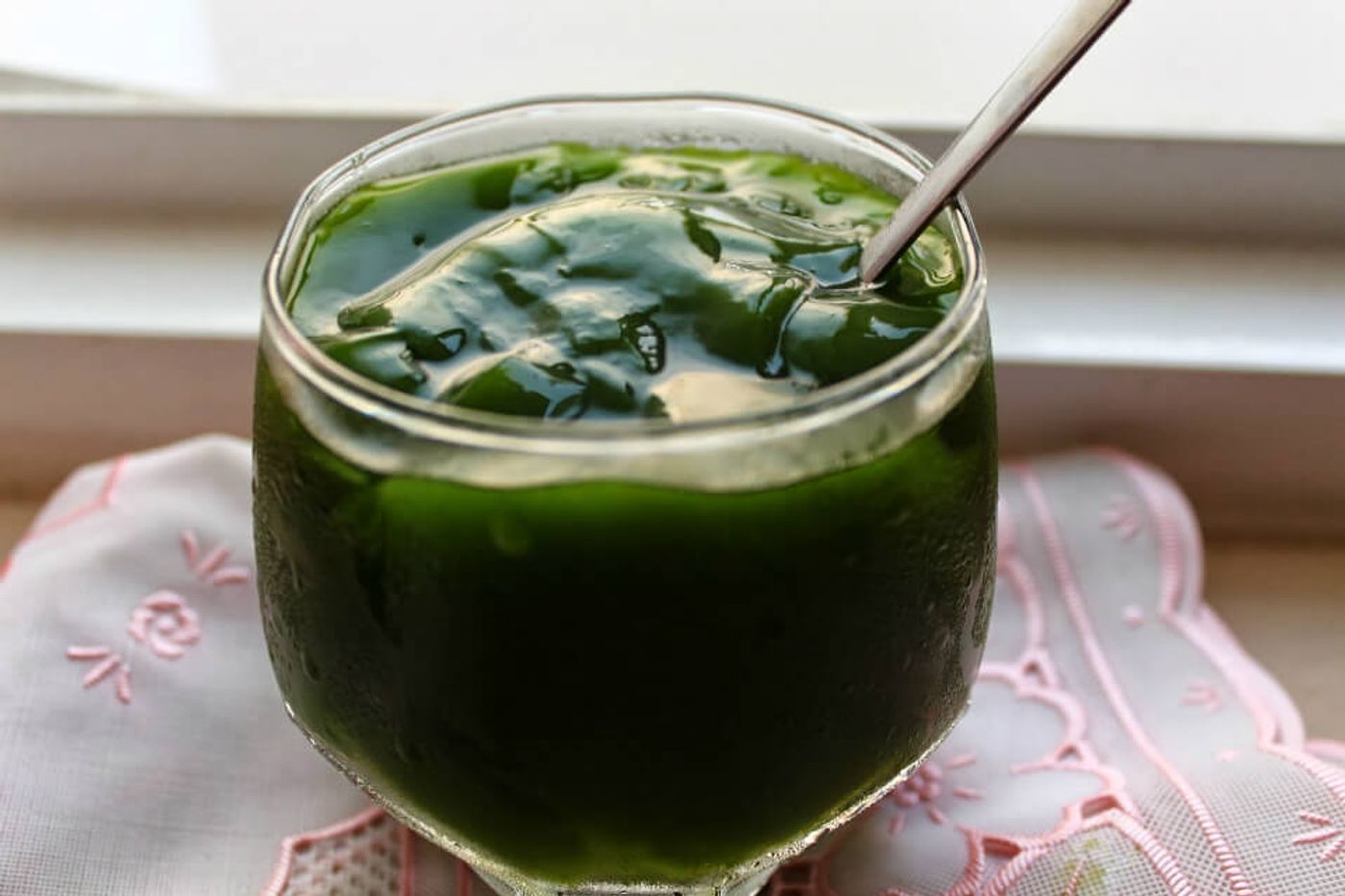 Tiliacora Triandra is the name of leaf that people make jelly. It is a refreshing drink in the hot summer. The combination of a few simple ingredients such as Tiliacora Triandra leaves, sugar, and ice is a perfect match for the thirst. Preparation may cost 1-2 hours.
In order to save time, the locals choose to buy the ones which already cooked. They just put it in the glass then adding some sugar and ice. Let's enjoy!
Banh Sau Rieng (Durian Crepe)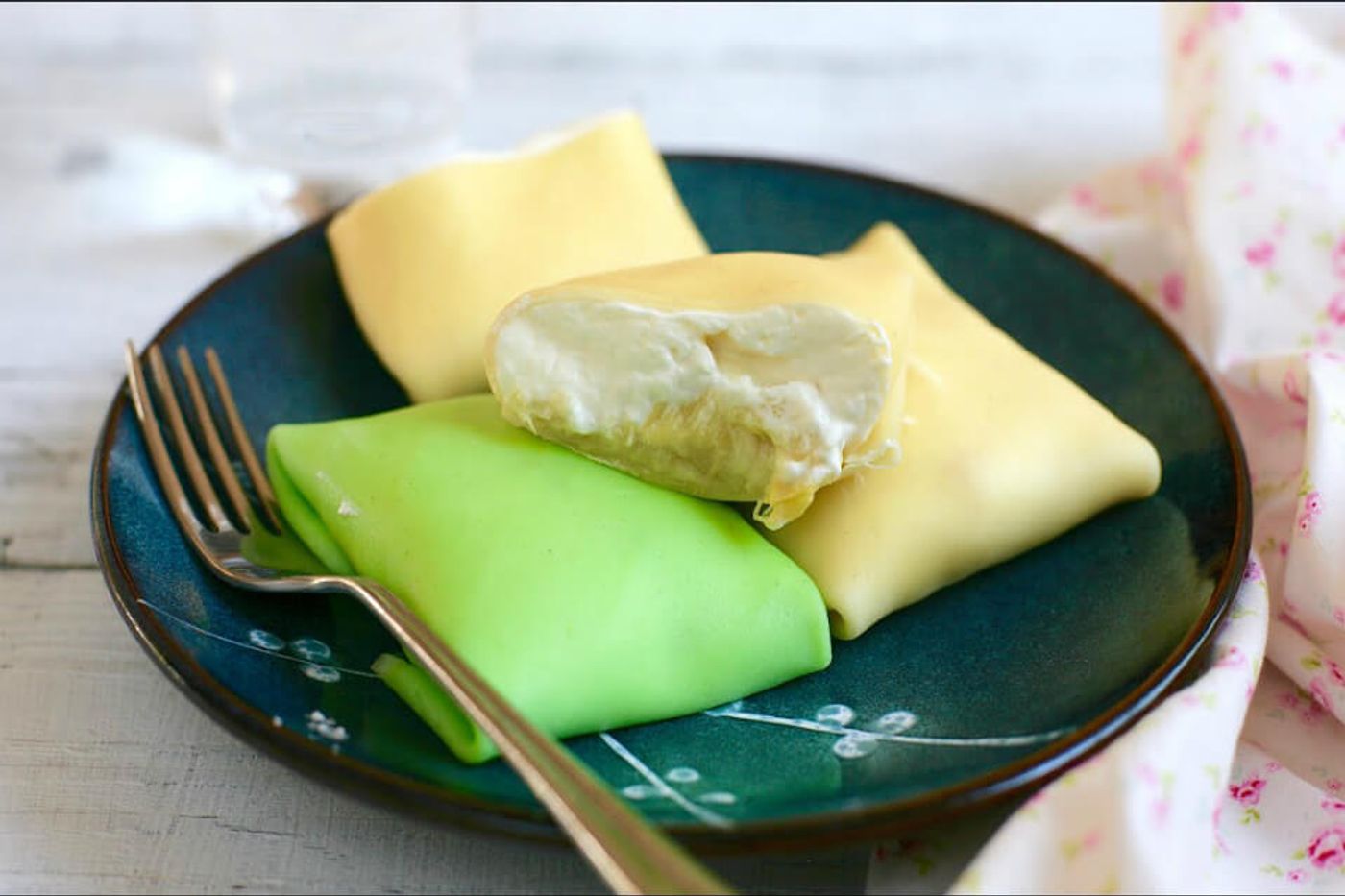 There are many kinds of pancakes in Asia in general and Vietnam in particular such as Banh Xeo (from Mekong Delta), Banh Khot (from Vung Tau) and Banh Can (from Ninh Thuan). They should be eaten right after cooking so their flavors and textures still remain unchanged. On the other hand, durian crepes are made and then kept in the refrigerator to make sure they will be fresh to eat and ready to serve in the hot weather. Durian crepe is not crispy and crunchy compared to hot pancakes, it is a soft and creamy cake with a bit of sweet taste. If you are durian lovers, durian crepe is for you.
Goi Cuon (Vietnamese Fresh Spring Rolls)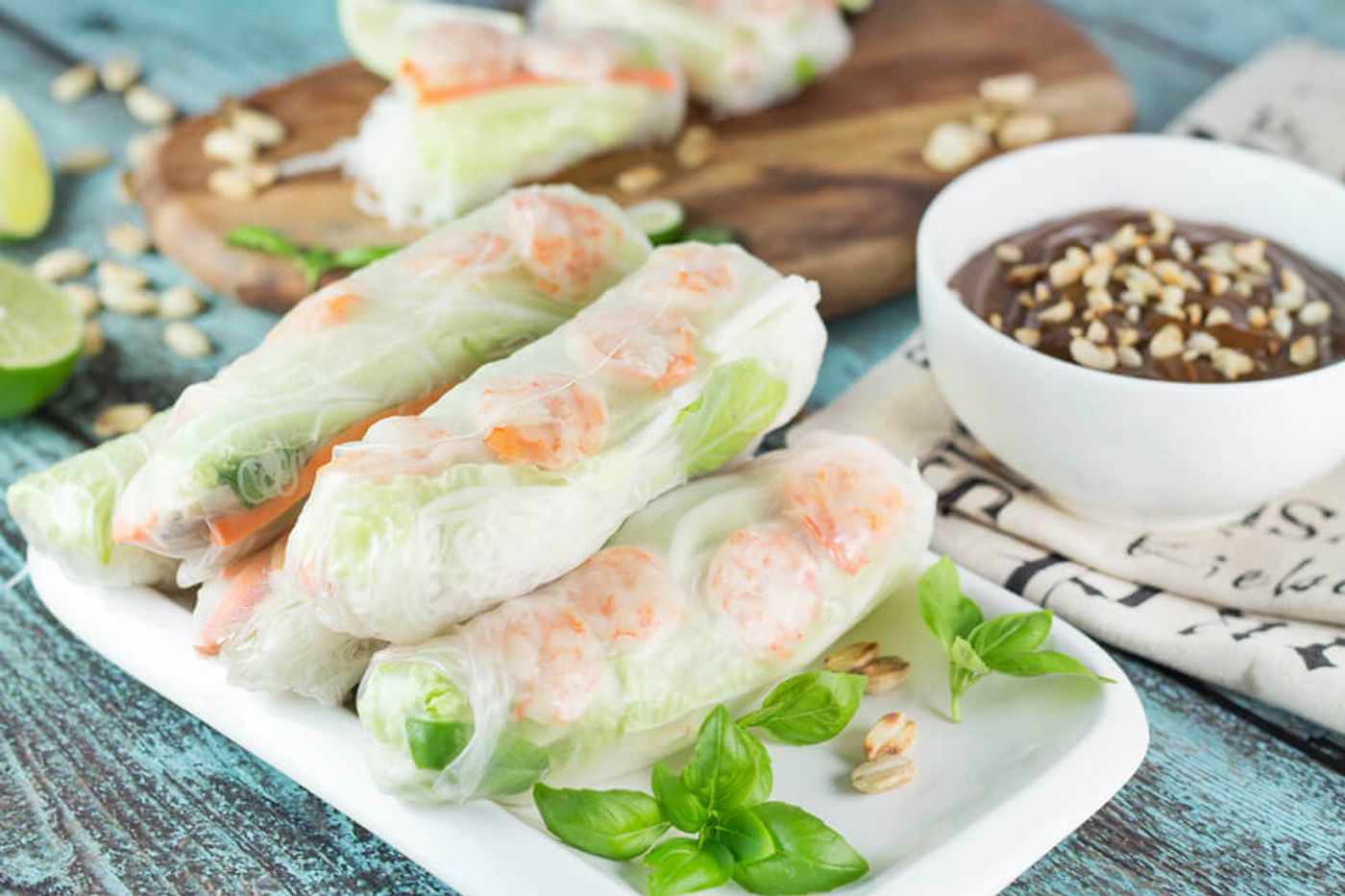 Goi cuon consist of thin vermicelli noodles, pork slices, shrimp, basil, and lettuce, all tightly wrapped in translucent banh trang (rice papers). Due to its subtle flavour, goi cuon is usually dipped into ground chillies and a hoisin-based dipping sauce topped with crushed peanuts. This popular snack or appetiser is also a healthier alternative to cha gio, which is a deep-fried egg roll made with a combination of mung bean noodles, minced pork, and various spices.
Banh Cam Thit Heo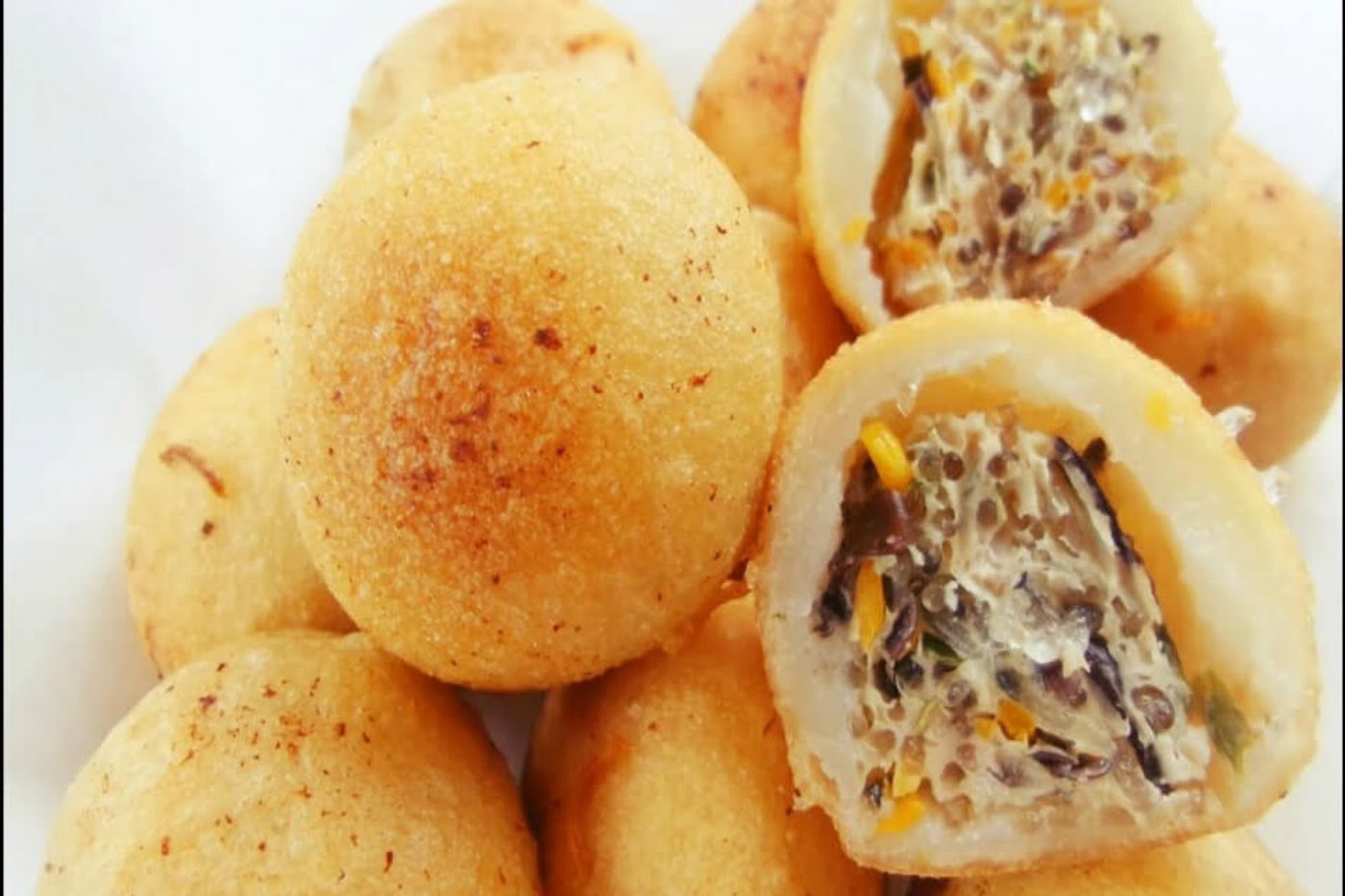 The traffic in Ho Chi Minh City is intractable, the moped torrent weaves around pedestrians and often floods onto pavements, but it never, ever stops. In this city of perpetual movement, a roadside Banh Cam Thit Heo is a good spectator snack. These pork and quail's-egg dumplings are deep fried, sprinkled with sesame and mainly found in Ho Chi Minh City.
Source Internet