Central Vietnam and must-try signature dishes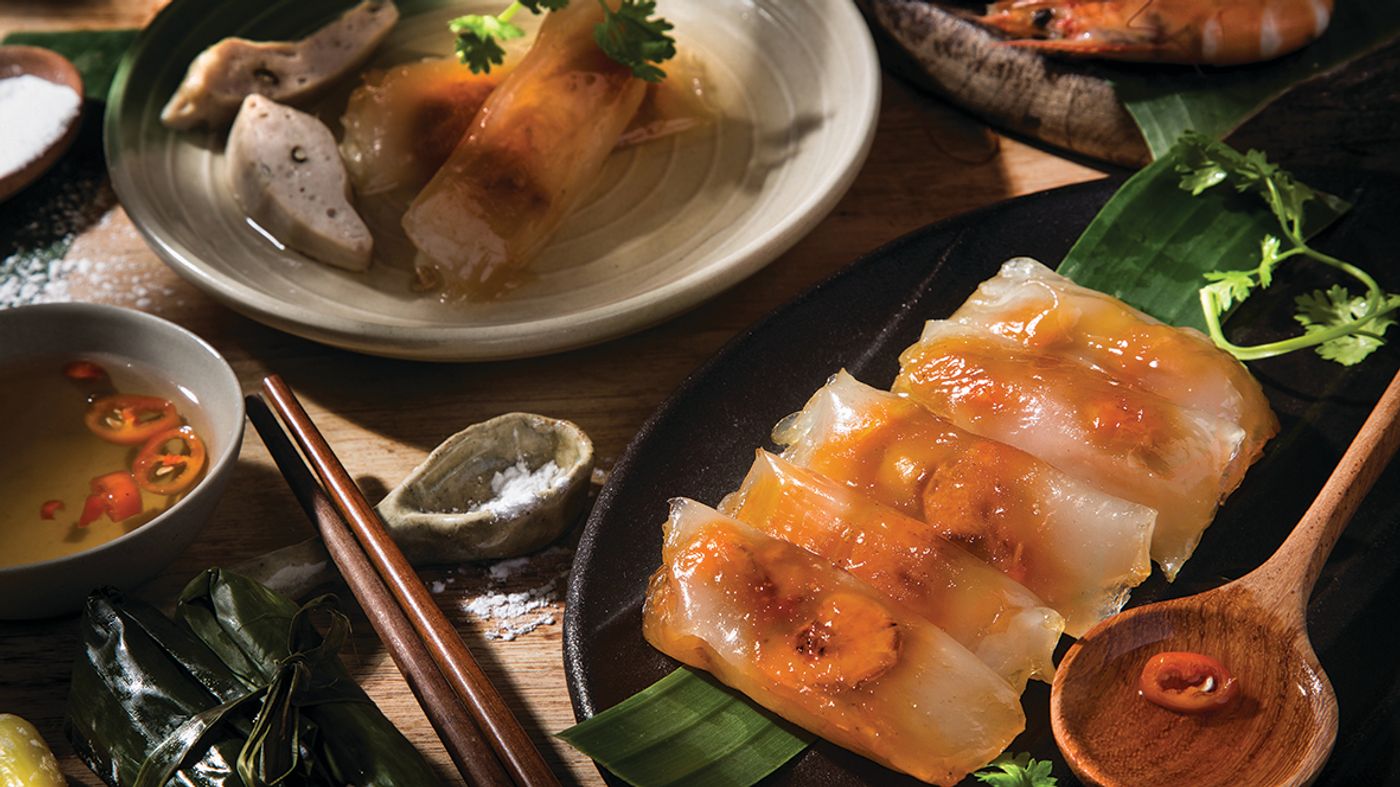 Central Vietnam is an area rich with both history and food. Check out our Central Vietnam food guide to learn about the foods not to miss in this exciting food region.
Banh Beo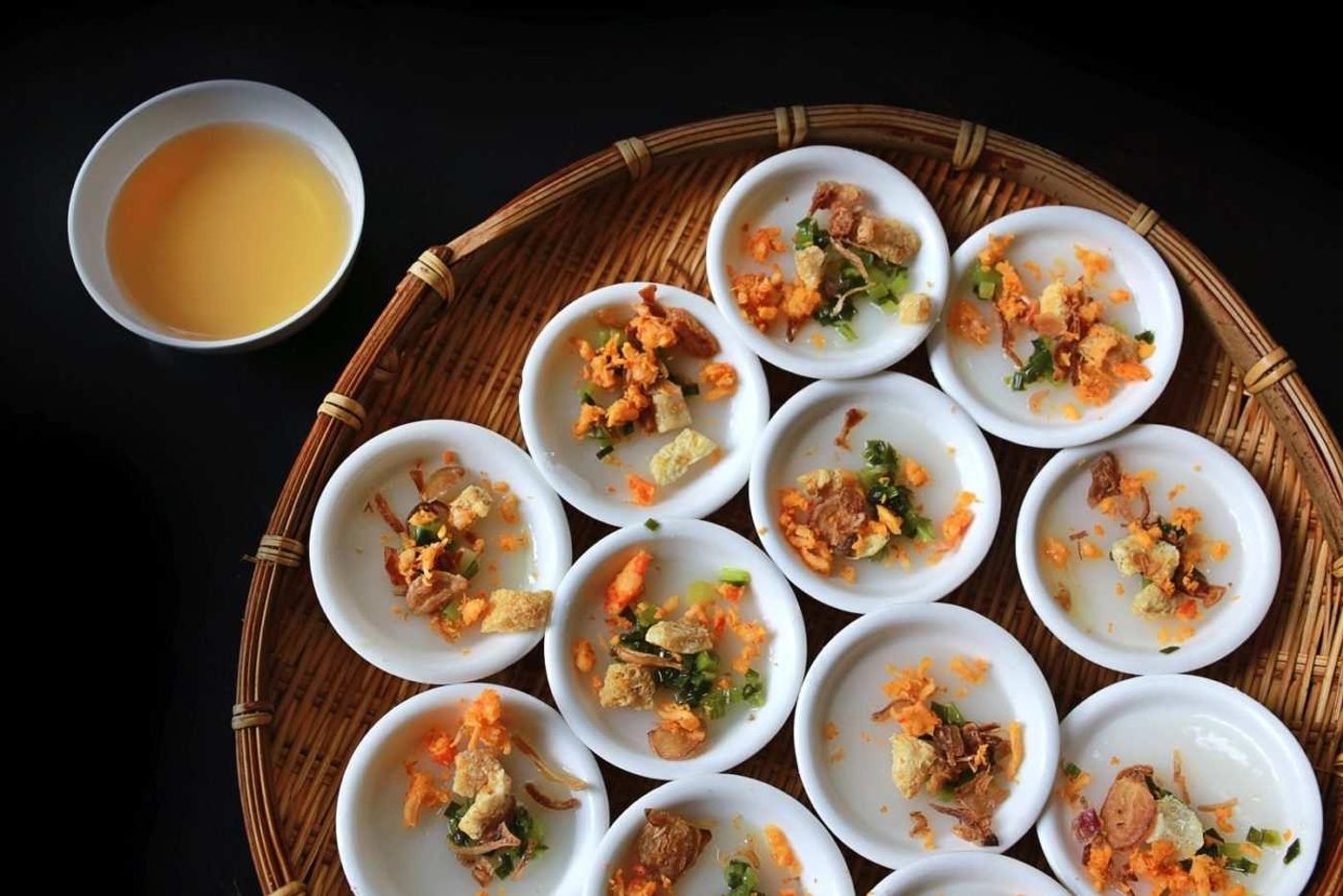 Hue, the former capital of Vietnam during the Nguyen dynasty, is a historic and scenic city in the heart of Vietnam. Because of its royal history, Hue's culture is sophisticated and flavorful, borrowing ingredients and flavors from around Vietnam, as well as culinary influences from its past imperial rulers, including the Chinese and the French. Banh beo are small, thin rice paper crêpes, often eaten as an appetizer. They are served individually and are usually topped with dried shrimp and served with tangy fish sauce and scallions. The presentation and simplicity of this dish are what sets it apart from other specialties in hue, although bánh it ram is another local treat which shouldn't be missed.
Banh Khoai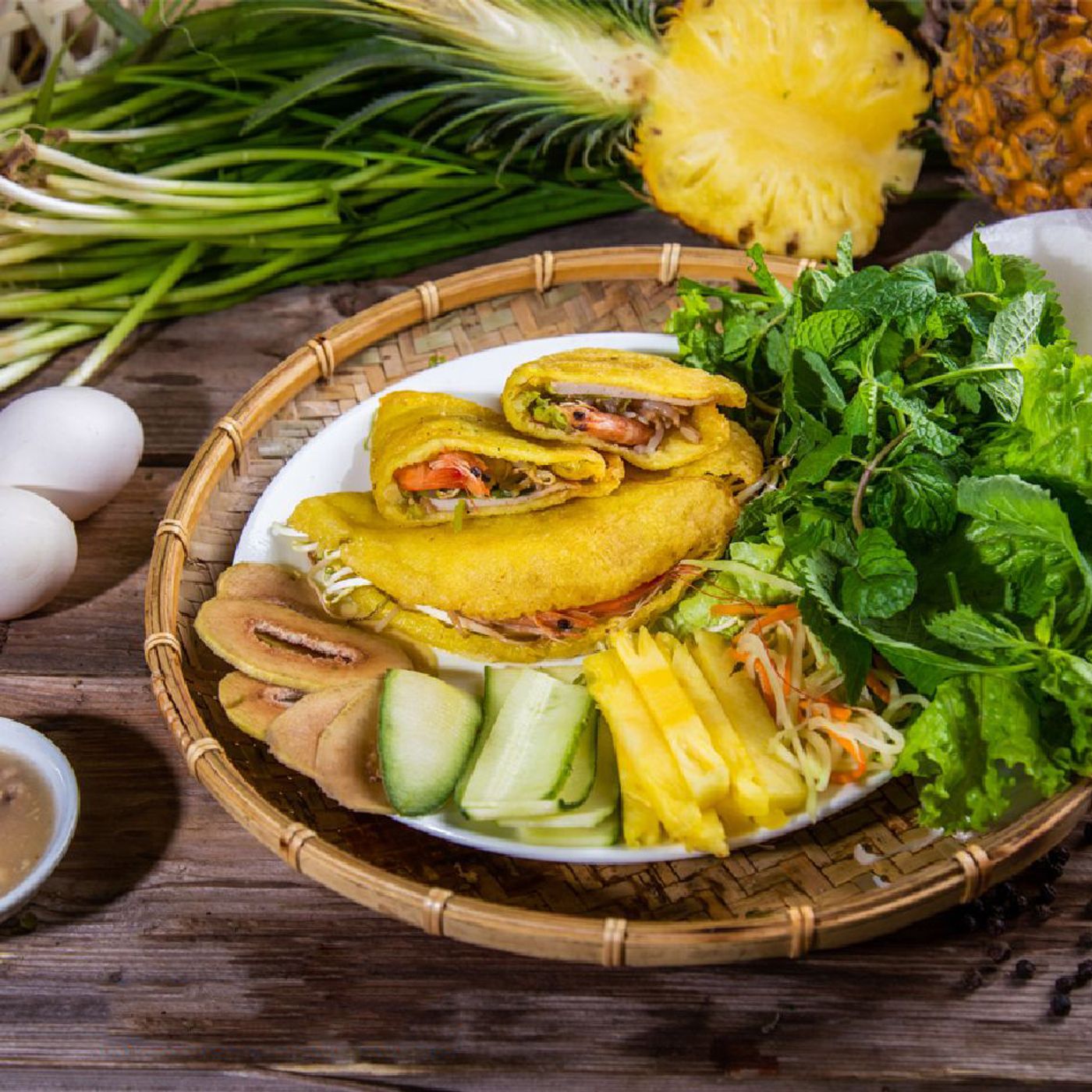 Made from rice flour and turmeric powder with additions of bean sprouts, pork, shrimp and then pan-fried. It can be wrapped in lettuce, mustard or rice paper and is stuffed with various herbs. The dish is placed open-face and always served with fermented soybean sauce. Due to its greasiness and spicy sauce taste, it is considered as winter food.
Banh Bot Loc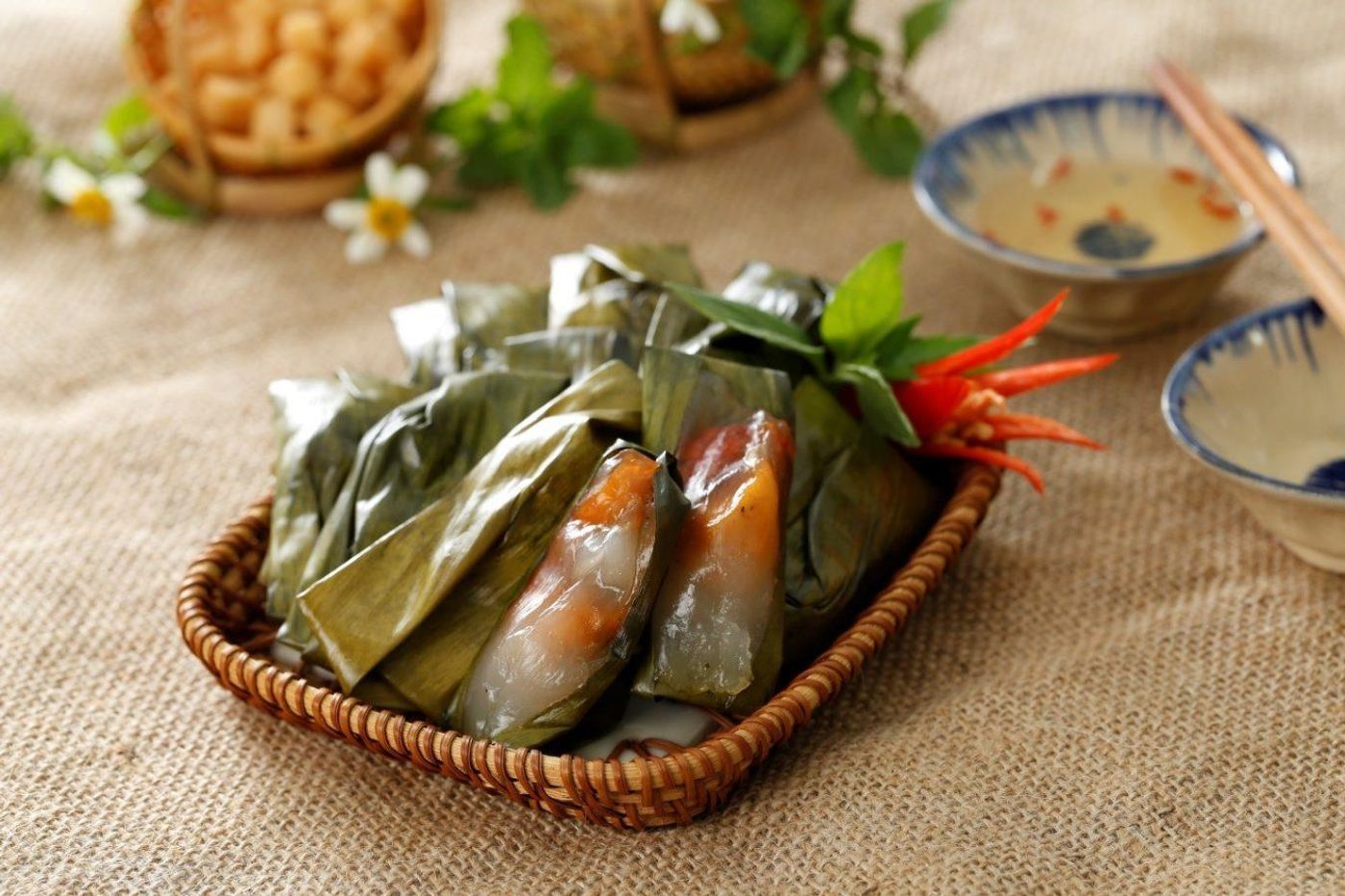 Banh bot loc, made with tapioca starch rather than rice flour, is filled with marinated shrimp and milled pork before it's wrapped in oiled banana leaves and steamed until cooked. To enjoy this Hue snack, simply unwrap the banana leaf and dip it in a platter of nuoc mam pha, a sauce made with vinegar, shrimp stock, fermented fish sauce, sugar, and fresh chilies.
Banh Ram It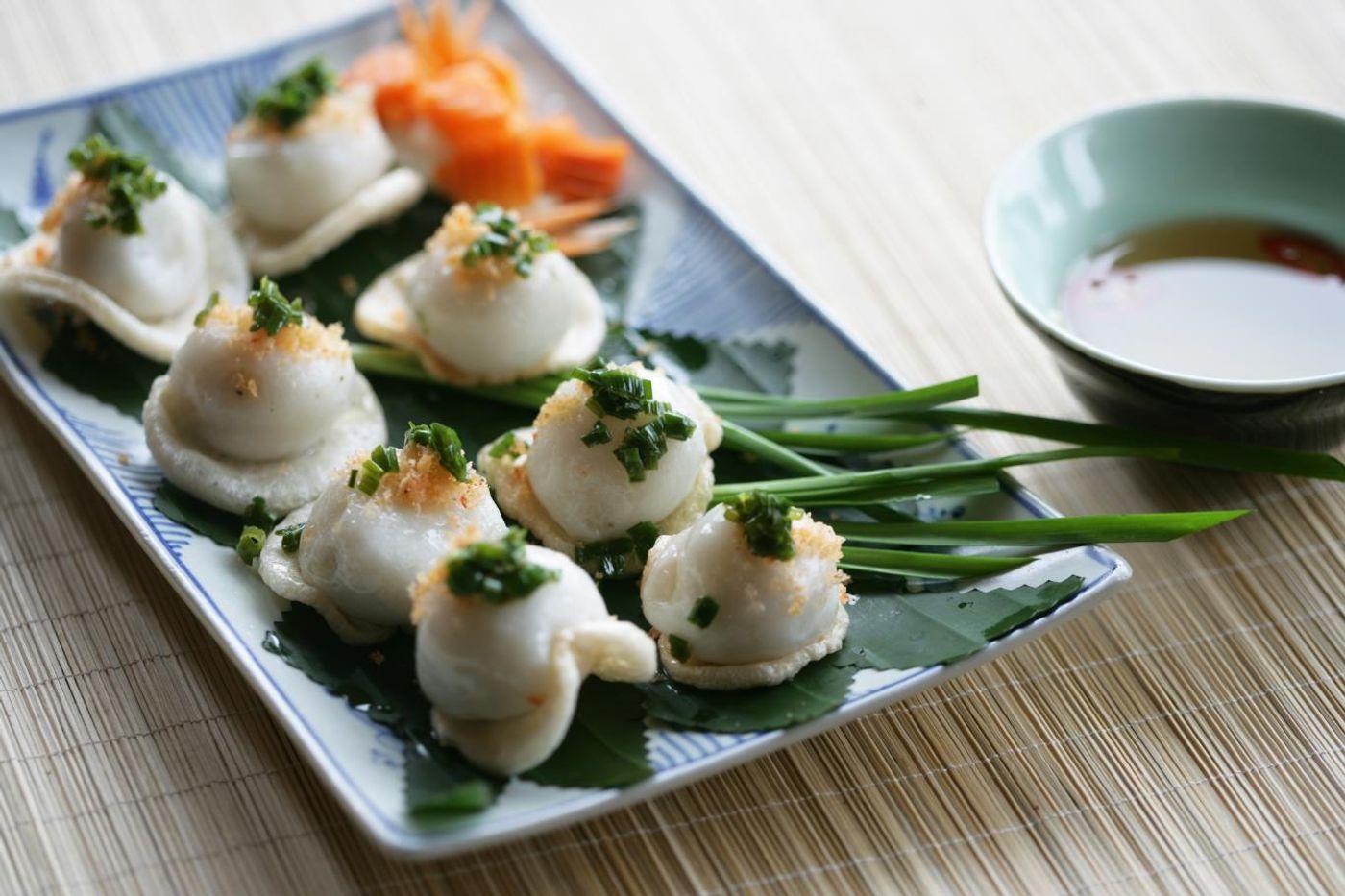 Banh ram it is a Central Vietnamese specialty that pairs steamed sticky rice dumpling with a crispy patty that's also made with sticky rice. Similar to a Japanese mochi but eaten as an appetizer instead of dessert, the dumpling is topped with a savory mix of green scallions, shrimp and pork.
Banh Nam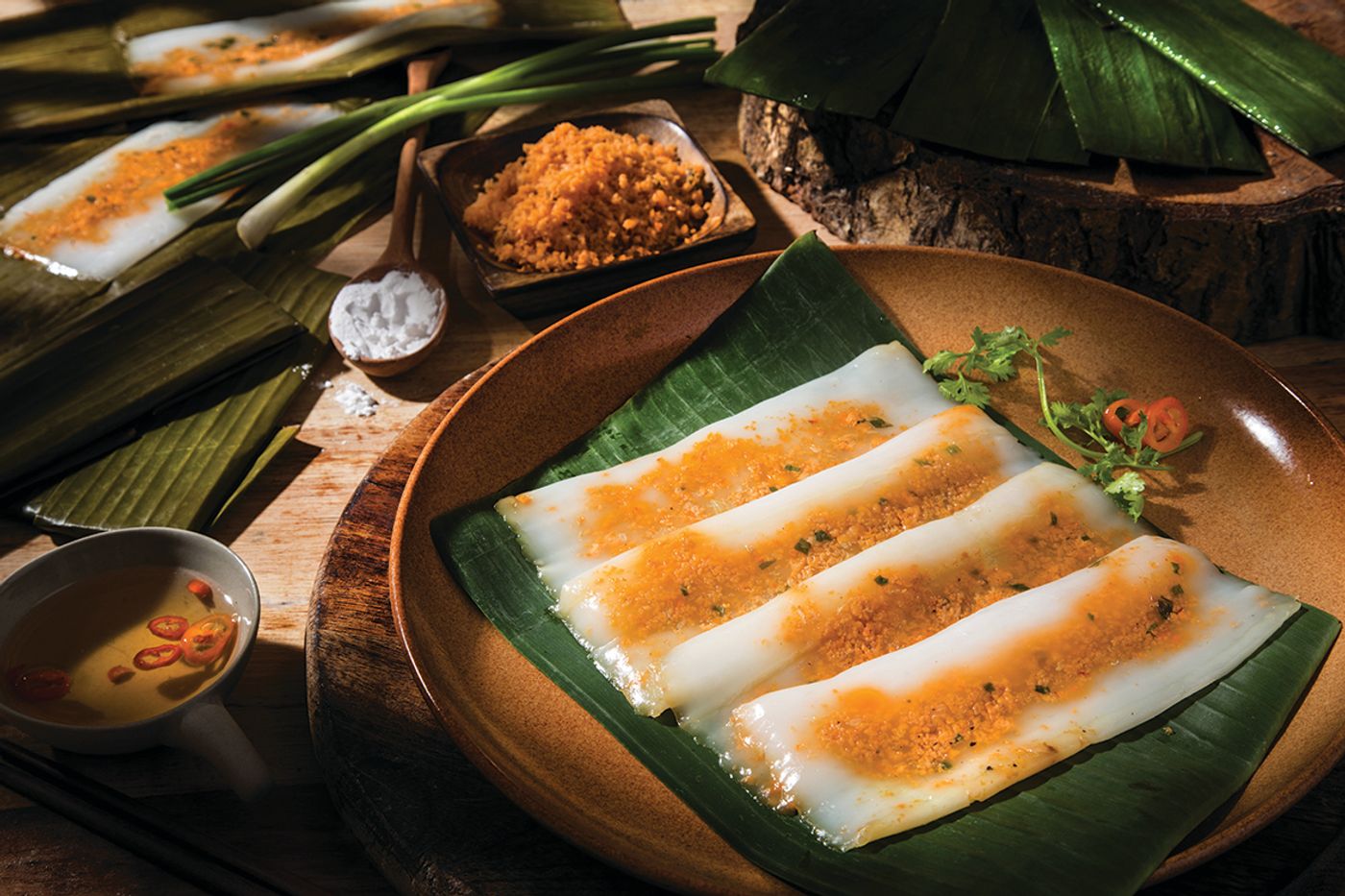 Banh nam is part of Central Vietnam cuisine. It is a simple rice pancake wrapped up in banana leaves. Shrimp paste is typically used as part of its filling, though there are ways to keep this vegetarian-friendly. Once the paste has been added to the rice cake, they are wrapped in banana leaves and steamed. Banh nam is usually eaten with a fish dipping sauce flavored with a bit of chilli. If you're thinking that this looks strangely similar to banh bot loc, you're probably right. The difference is the type of flour used to make the wrapper, as well as the texture.
Banh Ep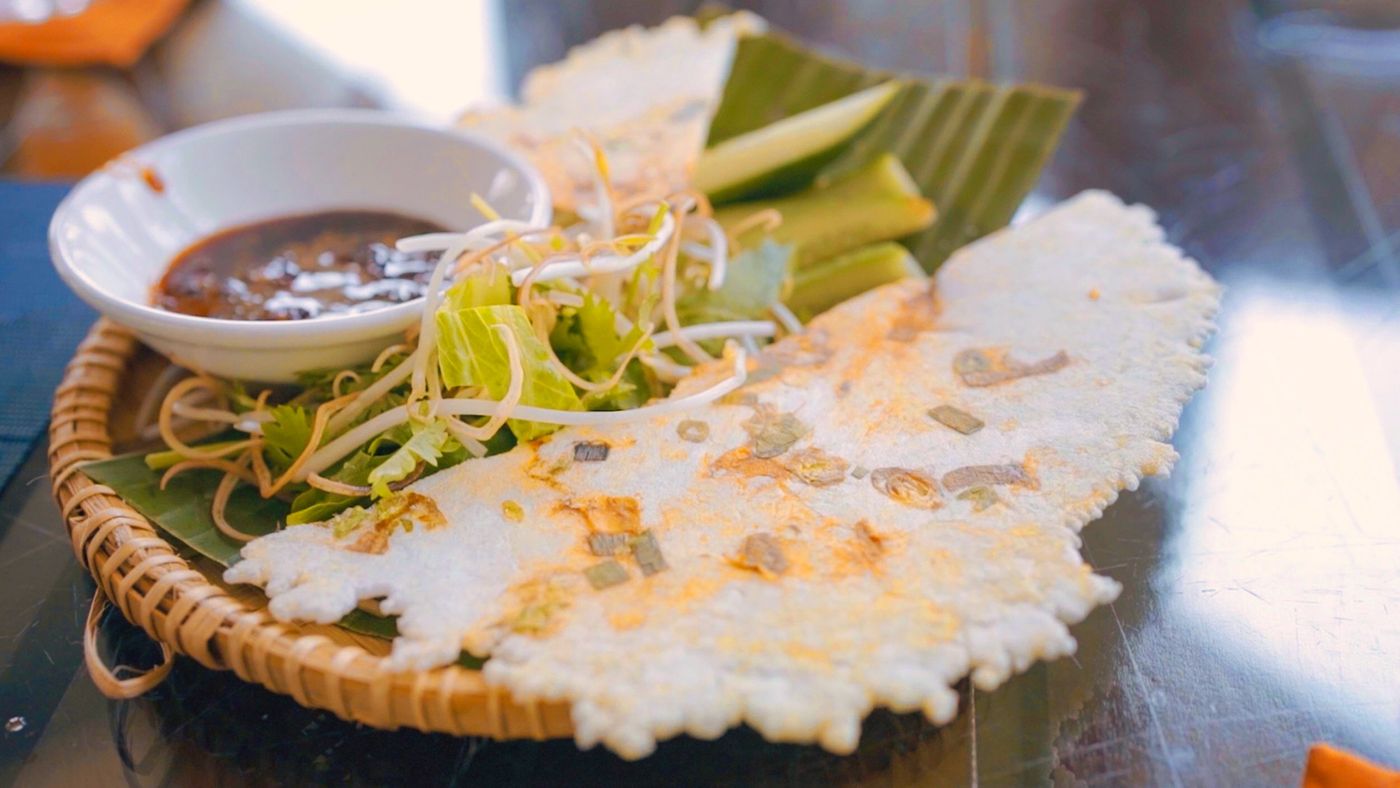 A kind of Central Vietnam dish, a thin pancake with is made from eggs, garlic, green onion, pork and shrimp. Then it is served with sauce, cucumber and shredded carrot and green papaya. The light flavors of the pancake, carrot and papaya combine with the pork dipped into fish sauce meld perfectly together.
Source Internet