6 day trip from Ha Noi, Vietnam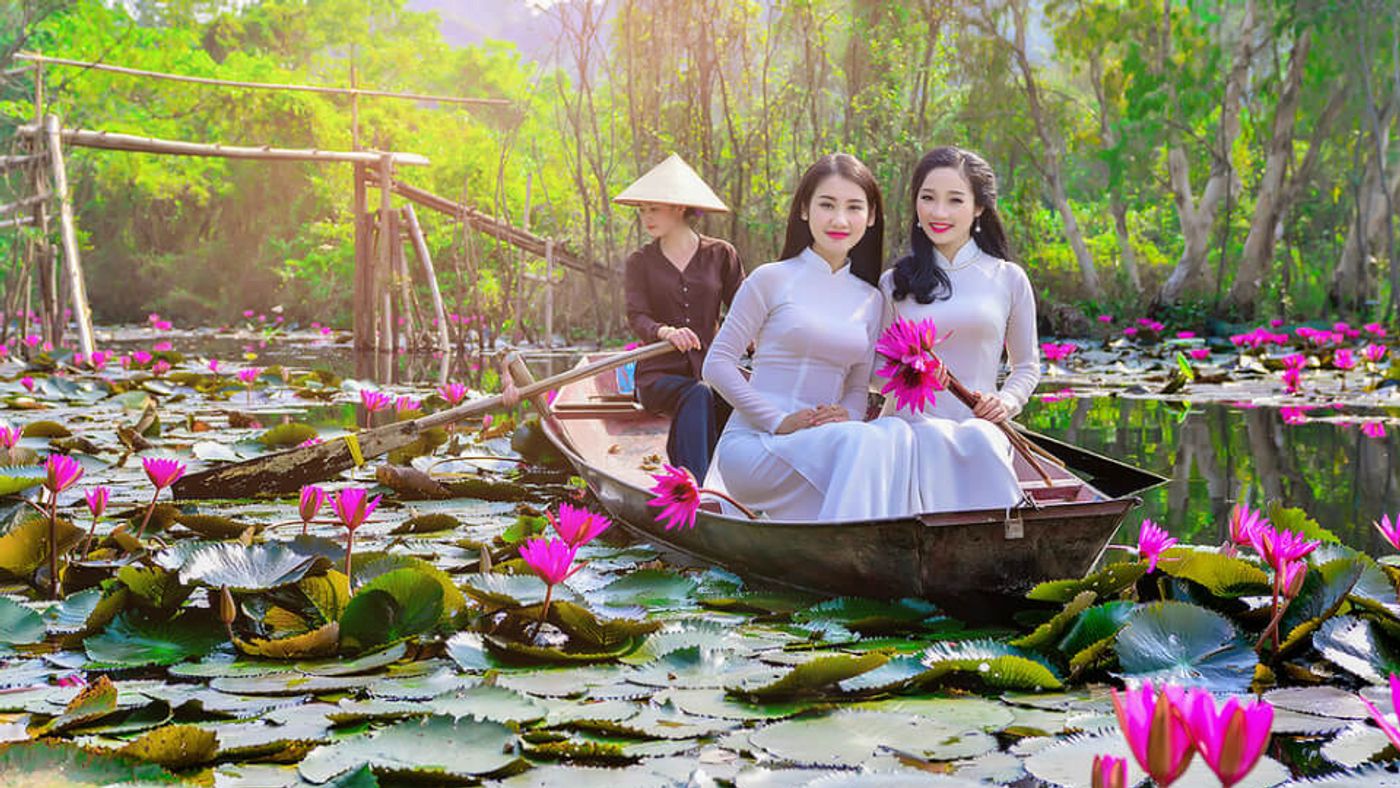 Ha Noi is the kind of place where you will want to spend a few days and really explore all its museums, landmarks, restaurants and nightlife. But when the traffic and smog starts to drive you mad, leave the city behind and get out into the countryside.
Mai Chau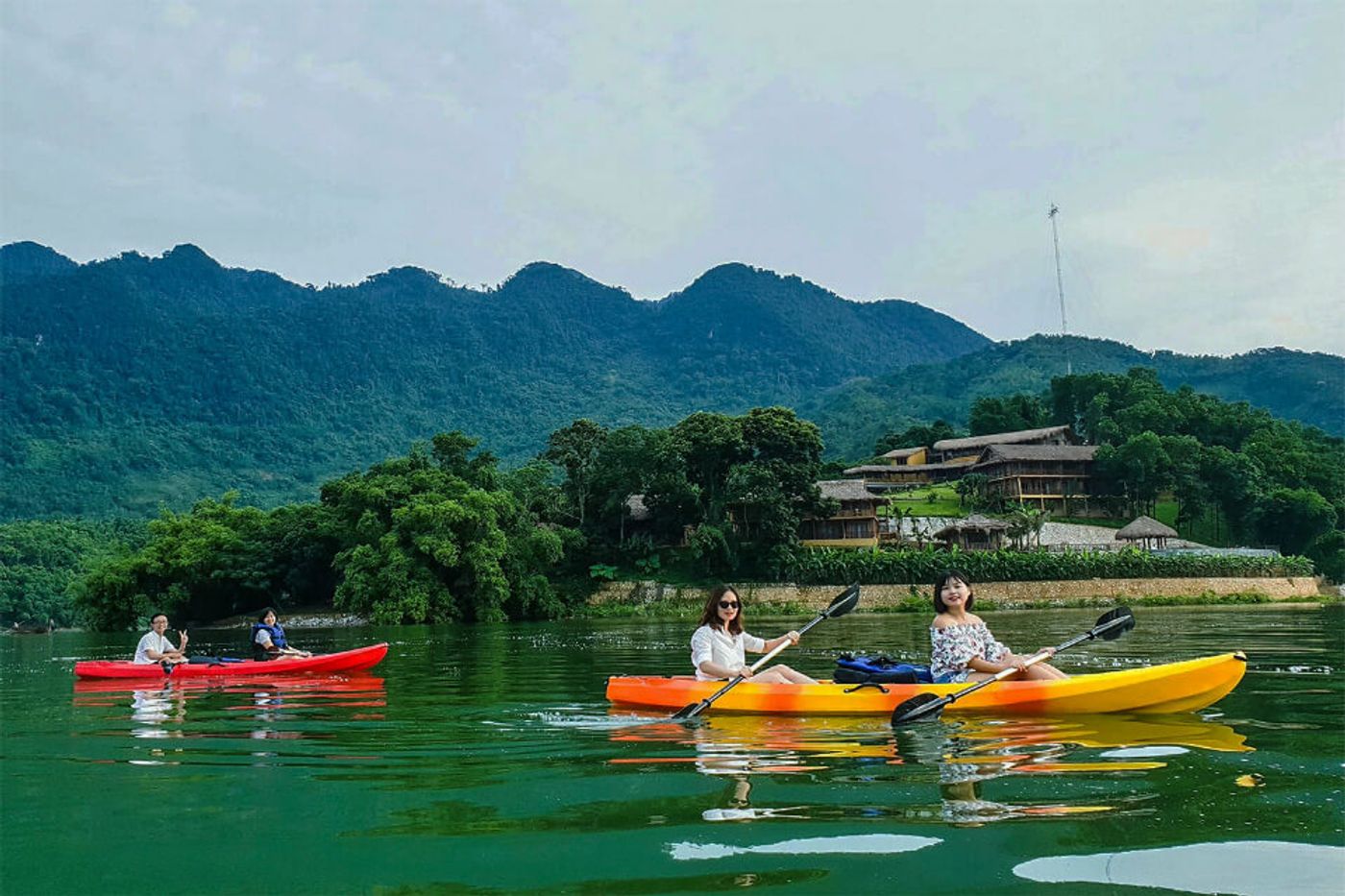 The district of Mai Chau is located 150 km (95 miles) southwest of Ha Noi, and it is a mountainous region with plenty of verdant landscapes and towering mountains. While the scenery of green rice paddies and emerald mountains is certainly a big draw, Mai Chau is also worth a visit because it is home to seven ethnic minority groups.
Mai Chau also boasts lots of stilt houses made from bamboo, and underneath them it is not unusual to see cows or chickens avoiding the rain. Prepare for a day of agricultural beauty, water buffaloes strolling among the homes and a diverse, welcoming population you'll never forget.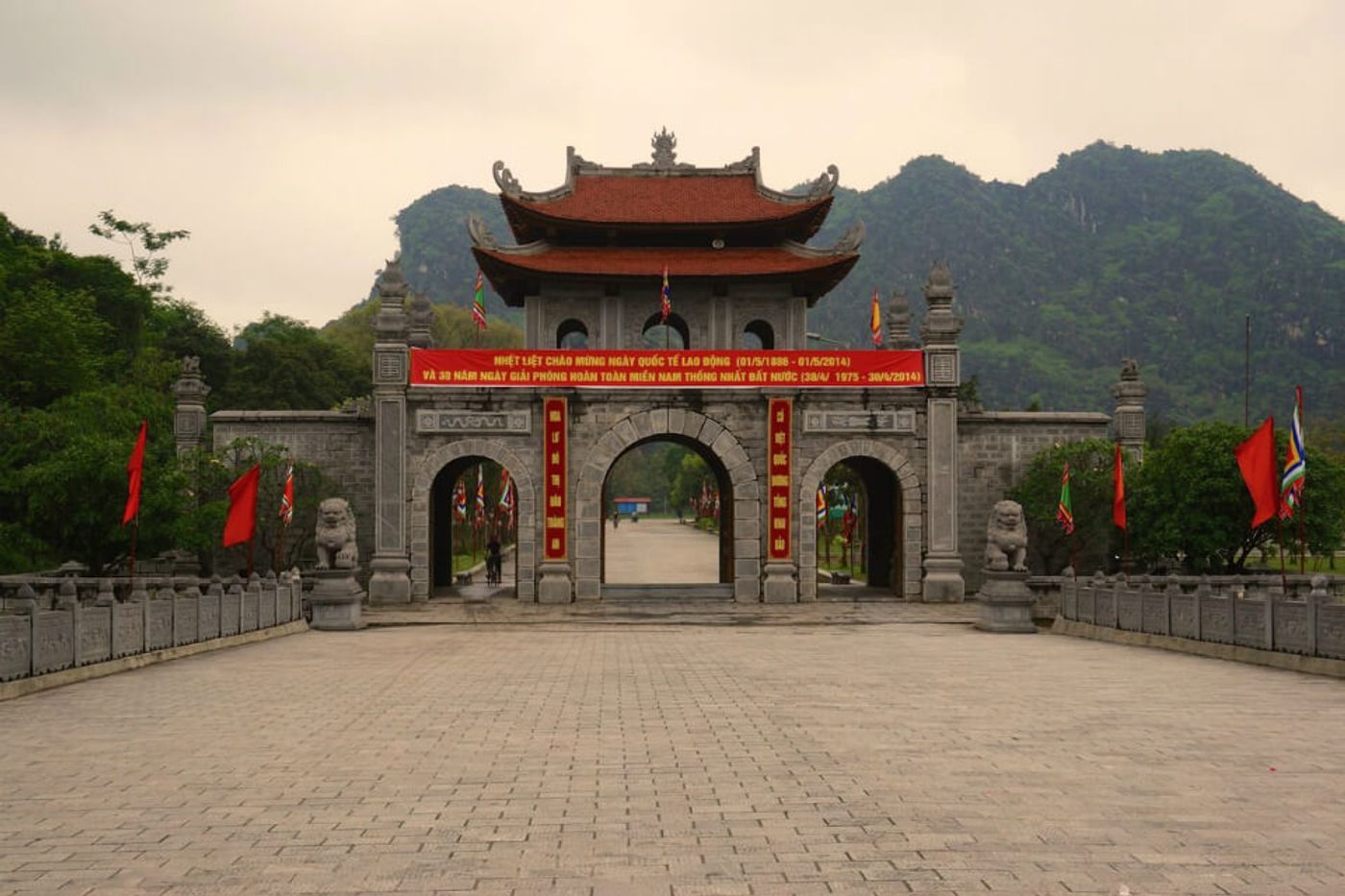 Because they are both so close to each other, trips to Trang An and Tam Coc are often packaged together with visits to the Hoa Lu Ancient Capital. As the name suggests, Hoa Lu was once the capital of Vietnam, during the 10th and 11th centuries. Little remains of the original structures, but there are newer temples and buildings honoring the original dynastic families. The area is also nestled between steep hills, making for great pictures.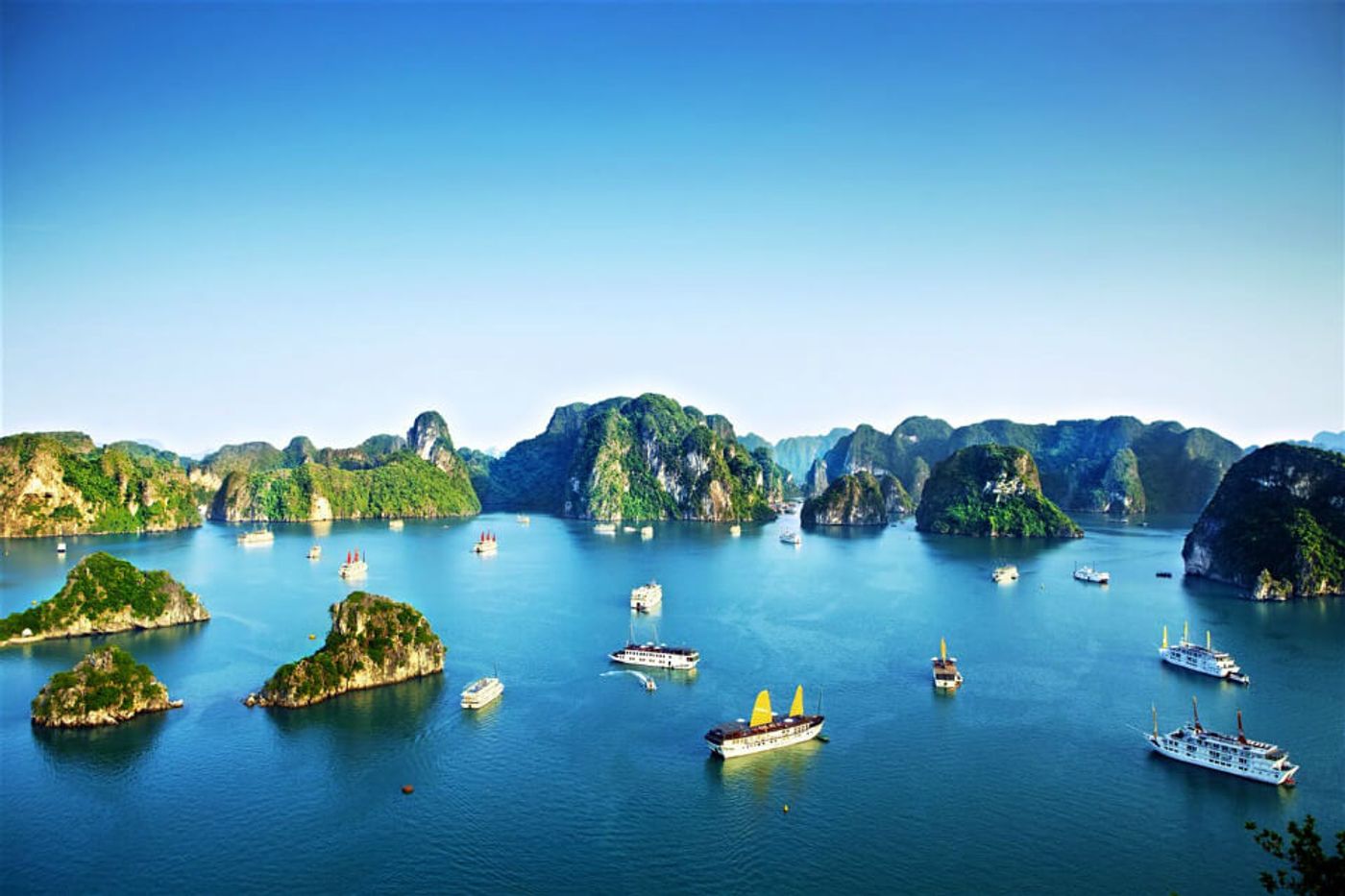 A trip to Ha Long Bay is top of any travelers list when visiting the north of Vietnam. This UNESCO World Heritage Site is one of the most world-renowned natural wonders in Southeast Asia. It can be busy and touristy, but this attraction far exceeds its reputation and will leave you reeling from shock when you see the beauty. Tall, limestone karsts are arrayed across the water for miles and there are many hidden caves and coves waiting to be explored.
There are almost 2000 individual islands in the area, it would be impossible to explore every single one. The best way to visit Ha Long Bay on a day trip, is, of course, to take a cruise through the spectacular scenery.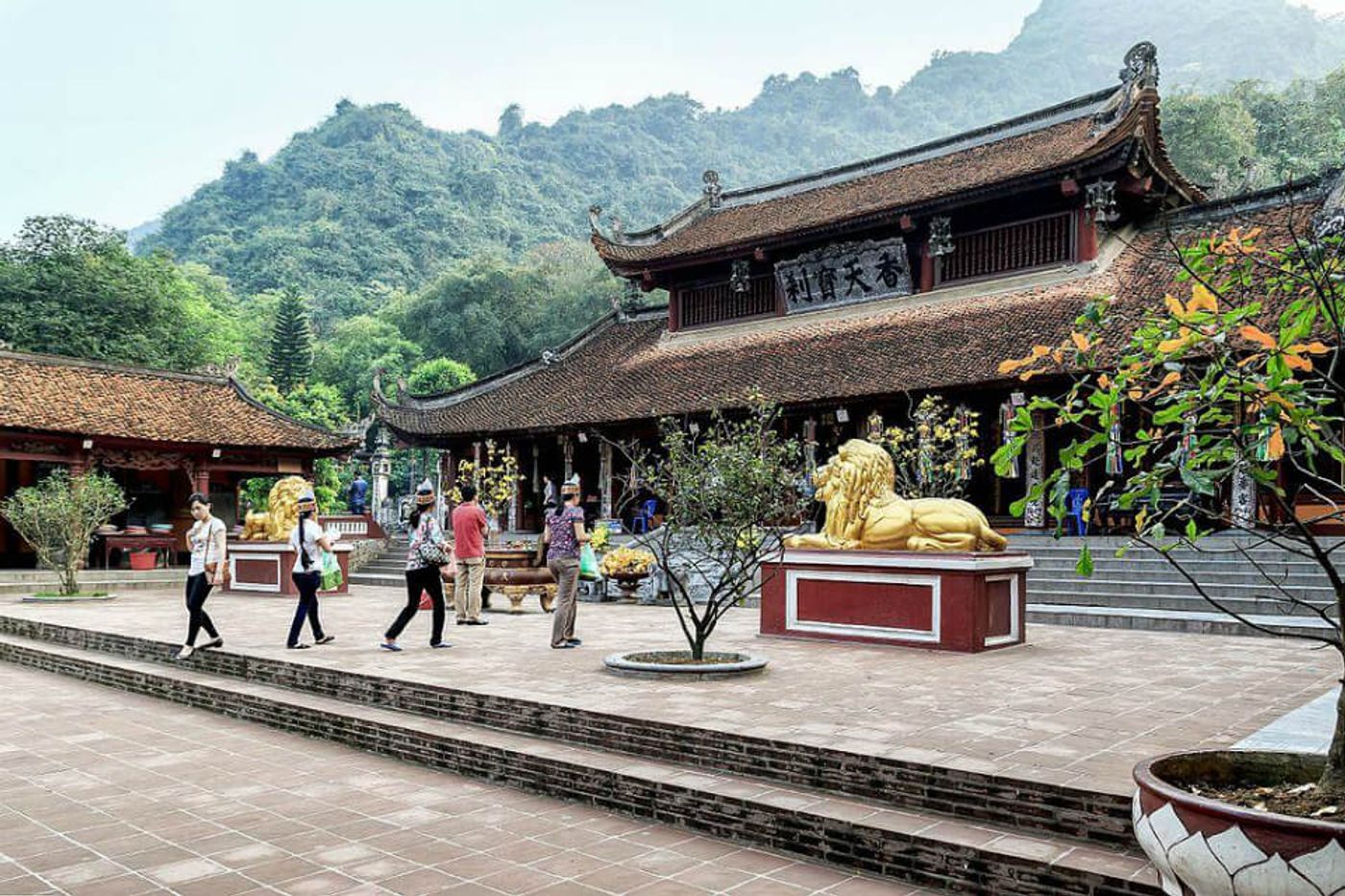 The name Perfume Pagoda starts to make sense when you learn that it is located in the cliffs of the Huong Tich Mountain, or the Mountain of Fragrant Traces. About 45 miles southwest of Ha Noi, the Perfume Pagoda is not easily accessible. The journey will involve a car or bus ride, a boat ride and then either a short hike or a ride in a cable car. Once you arrive, however, you will be treated to incredible pagodas and shrines built right into the sides of the mountain. The Pagoda Leading to Heaven, or Thien Chu, is one of the most famous sites worth exploring on your visit.
Ba Vi National Park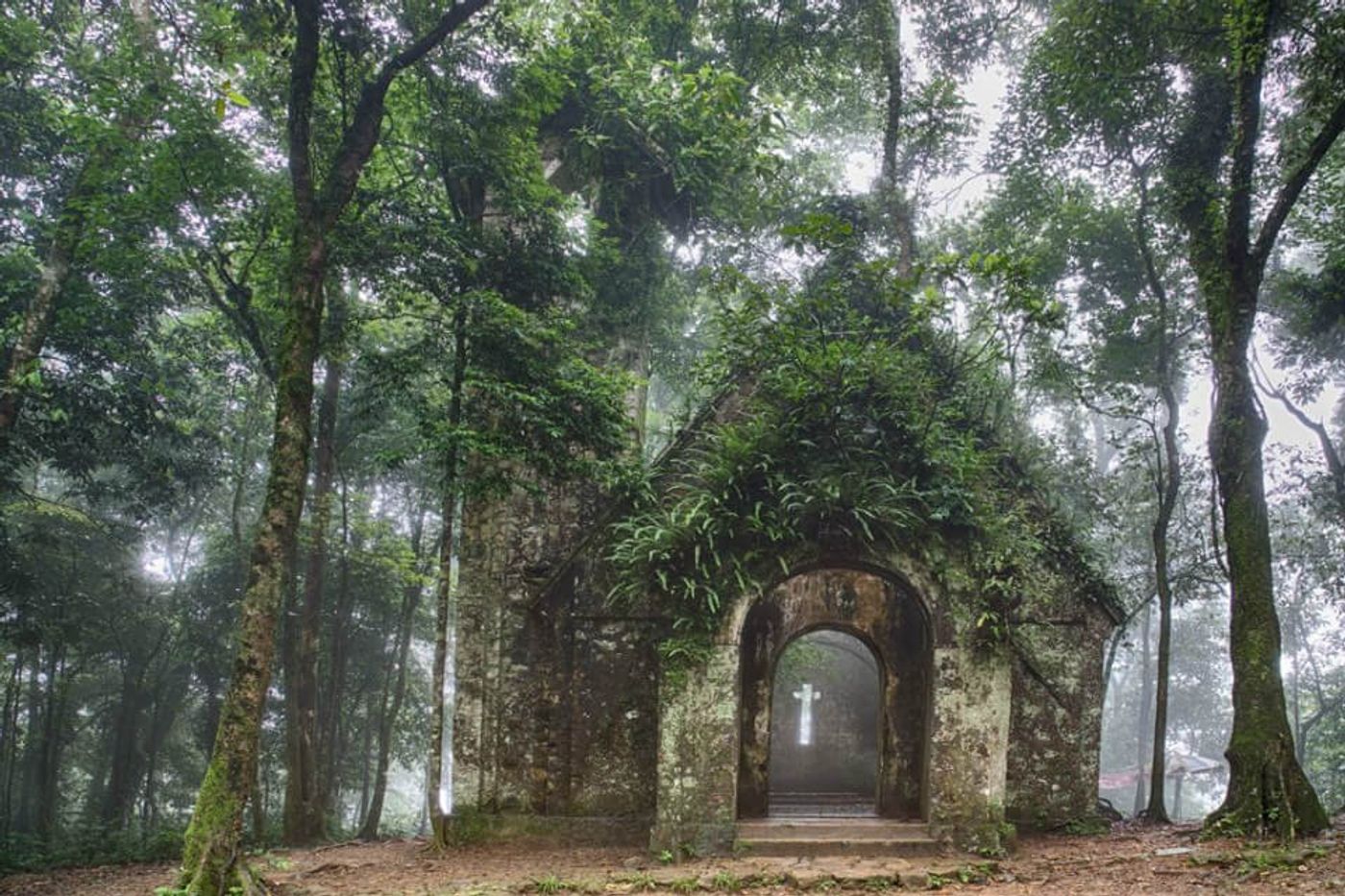 To really engross yourself in nature, take two hours to go to Ba Vi National Park. There are three peaks which make the focal points of this park, and on the second tallest peak, Tan Vien, there is an 11th century shrine for the Mountain God. And after you have hiked the trails and gone for a swim, take a break in the spa.
Source Internet